Welcome September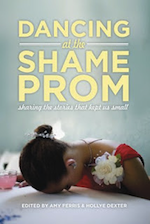 It's still muggy in D.C., but with autumn around the corner the weather will break any day. Speaking of breaks, Roughly Speaking has been on summer break. Here's what's new:
Leo Went Camping: To escape the humidity, I took a trip to pet sit my friend's dog Leo. Leo lives in Los Angeles, and he loves California and the outdoors as much as I do. He has his own dog door, but his owners asked me to bring him inside after dark, so I locked up the dog door around 10pm. One morning I heard Leo scratching go out…and I realized he was in the yard…I'd left him there all night. He was scratching to come in. I felt so bad, but Leo didn't mind. When I told Ron the story over the phone, Ron said, "Leo went camping."
On the Bookshelf: This summer, in honor of Nora Ephron, I read Heartburn. I tried to read it on my Kindle, but alas, I gave up somewhere in the middle of the sample pages and ordered the paperback. So I still haven't actually read a book on my Kindle; however, I have fallen in love with my e-Reader anyway. It's perfect for movies on airplanes (I watched Heartburn after I finished the book). Speaking of books, I've started a list of independent bookstores under the Links section on my blog. Each time I visit one in person, I'm going to add it. I'm looking forward checking out Parnassus the next time I go to Nashville. Does your town have an indie bookstore?
Hot Off the Press: Dancing at the Shame Prom, a book of essays edited by Amy Ferris and Hollye Dexter, is out this month. My piece in this collection is about a difficult decision my husband and I made to turn down an adoption. After this assignment, I realized I could write on the topic(s) of shame and fear for the rest of my life and never run out of material.
The Move: I can't believe how much work the move has been. We love the new place. I debated whether to put my writing room downstairs in the "office" or upstairs in the "loft." (A fun dilemma…I remember when I first became a writer my only option was to push a desk against the wall in our cramped apartment.) Anyway, I was tempted to take the loft. It has better light. "And I'm an 'up' person," I said to anyone who would listen. But I picked the downstairs room after my hubs and parents (who helped us move in) suggested that would be the better fit because it was, after all, designed to be a home office. Well, a few weeks later, as I chatted with a woman about the vision I had for my writing space, she said, "You seem like an 'up' person." Well said! I'm making the swap.
~ ~ ~
"There is something unique about books. Our favorite books become very precious to us and we even develop with them an almost living and affectionate relationship. … So let me urge you to keep reading, and encourage your relatives and friends to do the same. For this is a much neglected means of grace."
–John Stott, The Radical Disciple
8 Responses to Welcome September